Research Luxembourg
Hélène JACUSZIN, Marketing & Communication coordinator
Research Luxembourg is a joint initiative of the main actors in Luxembourg public research, with the support of the Ministry of Higher Education and Research: Luxembourg Institute of Health (LIH), Luxembourg Institute of Socio-Economic Research (LISER), Luxembourg Institute of Science and Technology (LIST), University of Luxembourg, Luxinnovation and Luxembourg National Research Fund (FNR).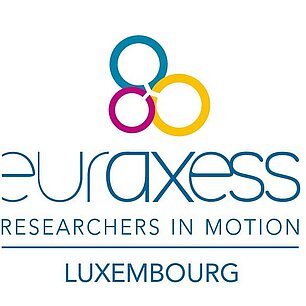 Euraxess Luxembourg
Aliénor DIDIER, National Coordinator EURAXESS Luxembourg
EURAXESS - Researchers in Motion is a pan-European Initiative launched by the European Commission to promote research careers and facilitate the mobility of researchers across Europe.
EURAXESS is a platform for researchers, entrepreneurs, universities, and businesses to interact with each other.
It covers mobility issues, allows institutions to find the right talent, and connects people, projects and funding.
All services of the EURAXESS network are free of charge.